Professional writing senior Izzy Bell will give the commencement address on behalf of the on-campus undergraduate Class of 2022 during Champlain College's 10 AM ceremony on Saturday, May 14.
Professional Writing major Izzy Bell '22 is well poised to give the commencement address to the Class of 2022. Izzy accidentally fell into poetry in middle school after writing a surprisingly lengthy poem about a bullfrog in the rain. From there, they followed the draw of the pen from Virginia to Vermont to study at Champlain College with a specialization in creative writing. They're particularly interested in the accessibility and sharing of knowledge and plan to pursue a career in library science post graduation.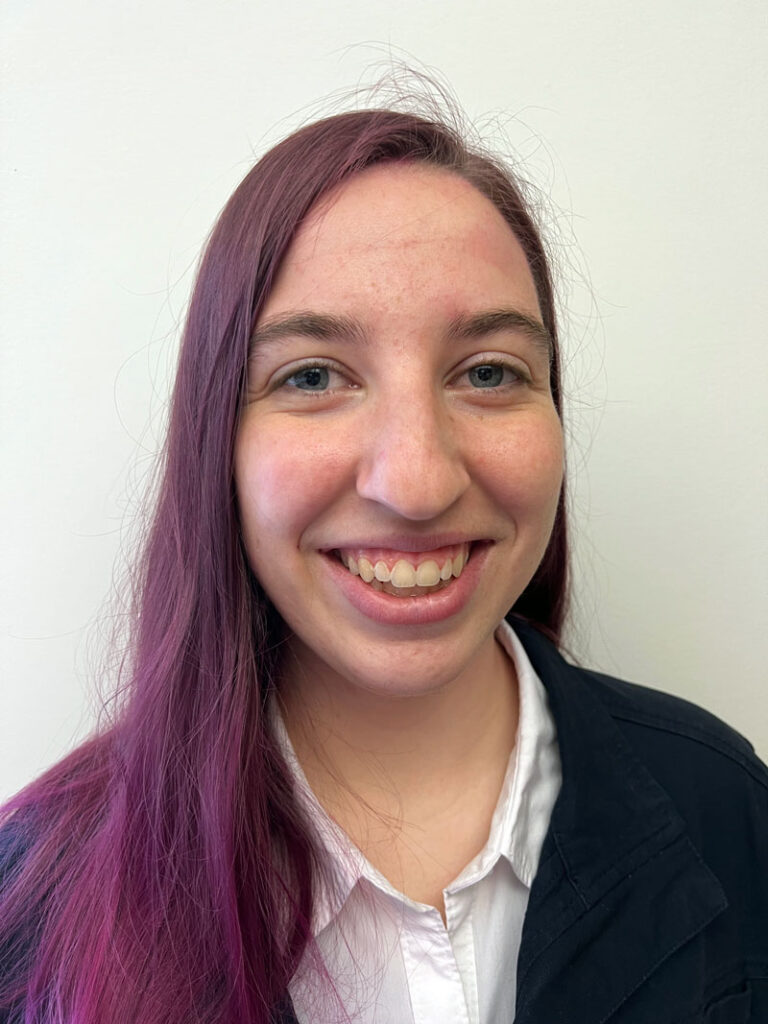 Izzy was awarded the Division of Communication & Creative (CCM) Media Excel Award this spring. The Excel Award honors an undergraduate senior in each of the CCM majors who demonstrates exemplary creative/scholarly work, contributes to the program, and engages with the discipline beyond the classroom. Trustees' List and the Dean's Tuition Scholarship are two other accolades Izzy can tout on their resume.
During their time at Champlain, Izzy served as a copyeditor for Willard & Maple, Champlain's student-run literary and arts magazine. This work involved reviewing submissions, conducting developmental editing work with magazine contributors, and serving as copyeditor of the final publication. The Student Library Advisory Council was also lucky to call Izzy a member for two years.
Outside of their work at Champlain, Izzy earned the role of WrITERN at The Write Place, Right Time, where they created copy and design for worksheets used for digital courses, generated copy for course launch emails, and conducted research looking into trends and statistics in self-publishing vs. traditional publishing.
Prior to the WrITERN internship, Izzy worked as a Teen Services Intern at Fletcher Free Library in Burlington, Vermont. Projects included conducting research to compile topic-specific booklists, creating social media posts and promotional materials for events, and helping launch a youth lit journal.
Izzy, we can't wait to hear your commencement address during the 10 AM ceremony on Saturday, May 14! Congratulations on your graduation from Champlain College.