An international Champlain student from The Gambia, Absa Samba is a highly principled and committed advocate for the advancement of women and minorities.
Absa Samba knows what she wants and makes it happen. In 2017, she came to Burlington, Vermont, from The Gambia to continue her education at Champlain College. Samba intended to study Social Work, and that's exactly what she did—along with taking a double minor in Global Studies and Psychology.
Women in The Gambia have not historically had the same access to education and leadership roles as men. Samba refused to let that stop her, and in fact, it continues to motivate her to stand up for equality. From her very first semester at Champlain, she began building the skills she needed to pursue her passions. Samba's ultimate goal is more than a degree; it's the ability to make a difference in the lives of others.
Deep Community Involvement
While she had joined a variety of youth organizations in The Gambia—including those formed in support of rights for women and children—Samba took her involvement to the next level as she pursued her education in the United States. She was a member of numerous student organizations on campus, seeking out those that aligned with her career aspirations. When she lists them, it is only the start of a very impressive resume.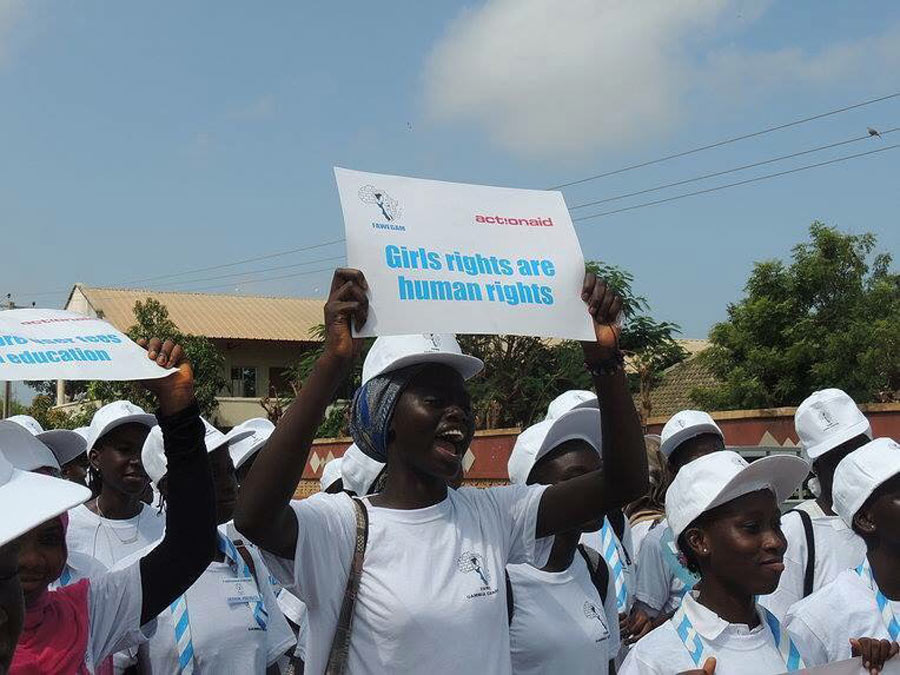 "I am a member of the African and Caribbean Student Association; a member of Shades of Me, which is the women of color's affinity group on campus; and I am a member of the Cultural Community Alliance," she says. "With the African and Caribbean Student Association, we have weekly meetings where we watch and discuss movies, talk about our experiences, and serve as a support to each other. In Shades of Me, we are providing a community for women of color on campus."
Samba was also involved with Champlain College's Office of Diversity & Inclusion, a place where she felt very comfortable as both a student and a Community Outreach Assistant. "As a minority student, I have other students like me with whom I can relate, and I love the fact that I can go there and be with them."
Samba's work to promote diversity and inclusion has inspired students, faculty, and staff across the College, but her interests and activities are incredibly wide-ranging. "While my involvement with affinities of color on campus is very, very important to me, it's only a part of the broad spectrum of clubs and issues with which I was involved." During her time at Champlain, Samba also served as the Secretary General for Champlain College Model United Nations, as a member of the Social Work Phi Alpha Honor Society, and in the Student Government Association as a Division of Education & Human Studies representative.
Samba was also involved with the Women's & Gender Center. The Center helped her organize an on-campus presentation to raise awareness for female genital mutilation (FGM), which she then presented seven times in different venues from 2016 to 2019. In January 2020, Samba provided powerful testimony for the Vermont Senate Committee on Health and Welfare, encouraging the committee to sign legislation banning FGM. (In 2018, a federal judge had struck down a federal ban, making it a state-regulated issue.)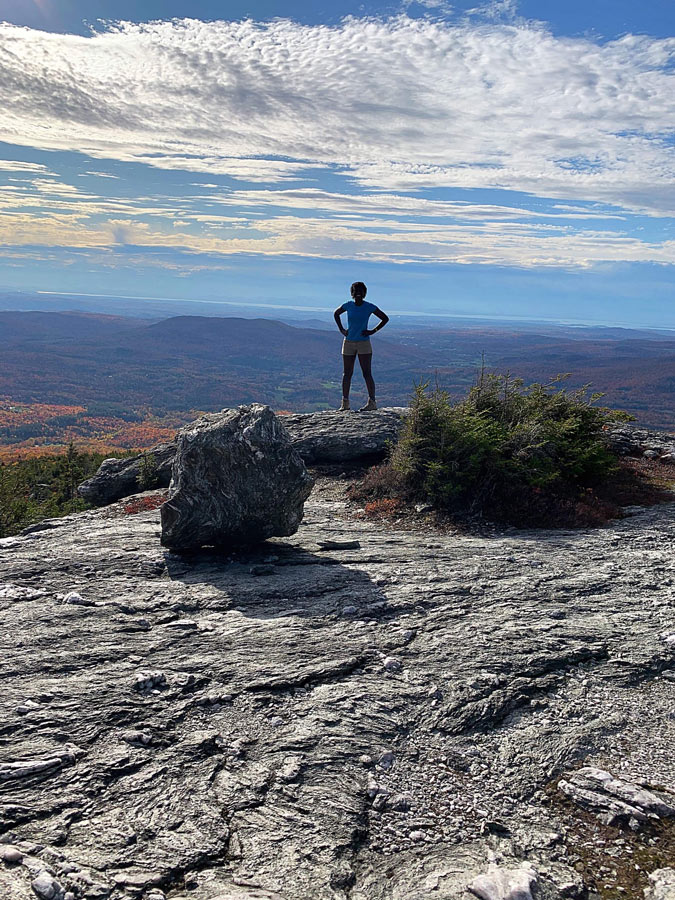 Participating in programs with the Women's & Gender Center inspired Samba to become a Student Ambassador, serving as the friendly face of Champlain College for prospective students. Additionally, from the fall of 2017 to the fall of 2019, Samba utilized her campus expertise and her own international study experience to become an International Student Orientation Leader.
"When you first come here [as an international student], you have a week-long Orientation during which you get to know more about the school, and you go out and do things in Burlington. During the semester, you meet other international students and engage in activities that bring everyone together in a community on campus," Samba explains. "I didn't know how it would feel to come here, but I love it."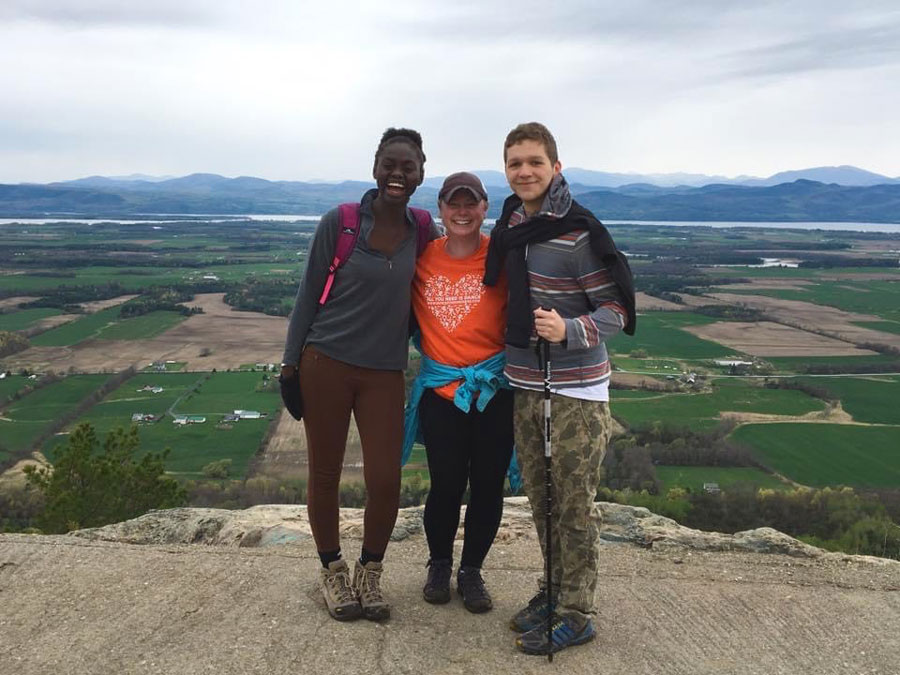 Using her own journey as guidance, Samba supported new international students during Orientation week, helping them become comfortable with Champlain College and Burlington in the same way her own international education began.
Truly International Education
Absa Samba's education hasn't been limited to two continents—the young jet-setter studied abroad at Abertay University in Dundee, Scotland, and also in Shanghai, China, as a Freeman Foundation Scholar in May 2019. While there, she studied Mandarin at the East China Normal University, wrote weekly blogs for CAPA: The Global Education Network on her experience living and studying in Shanghai, and interned with the SynArt Company, where she supported programming on cultural heritage promotion and researched the best practices of organizations with similar missions.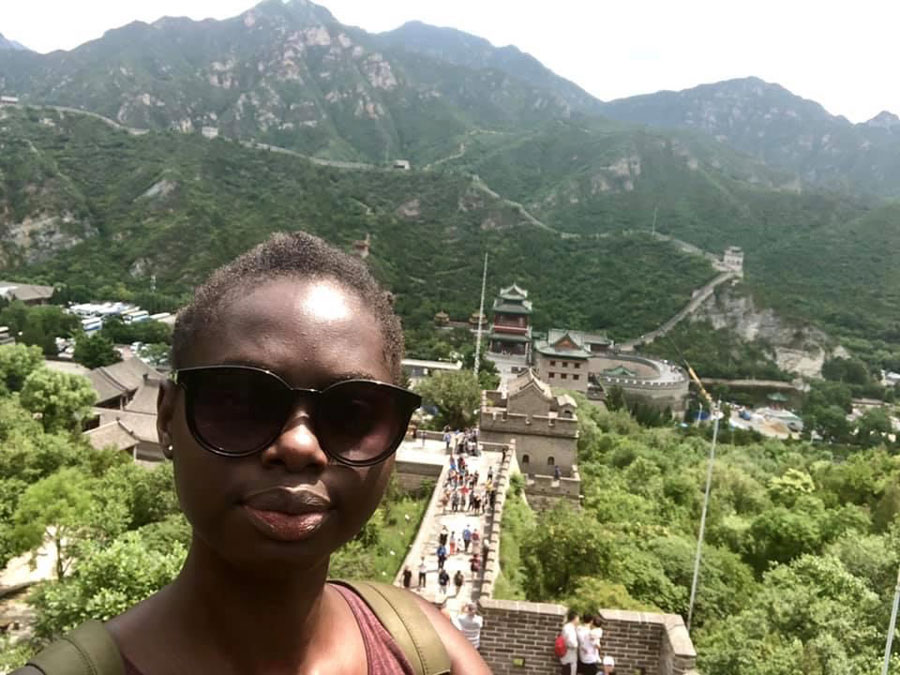 Samba returned to The Gambia as a group leader for Champlain College's The Gambia Documentary Projects in 2018. She co-produced a documentary on women's rights in The Gambia and helped the team immerse themselves in Gambian culture. Over the course of ten days, six short documentaries were filmed and later screened in both The Gambia and the United States.
Samba is Ready for Whatever Comes Next
Today, Absa Samba continues her work with women's rights in the United States. She interns at Vermont Works For Women, where she helps incarcerated women at the Chittenden County Correctional Facility. She organizes a monthly Enrichment Night, assists in weekly Build Your Skills classes, and helps the women improve their employability.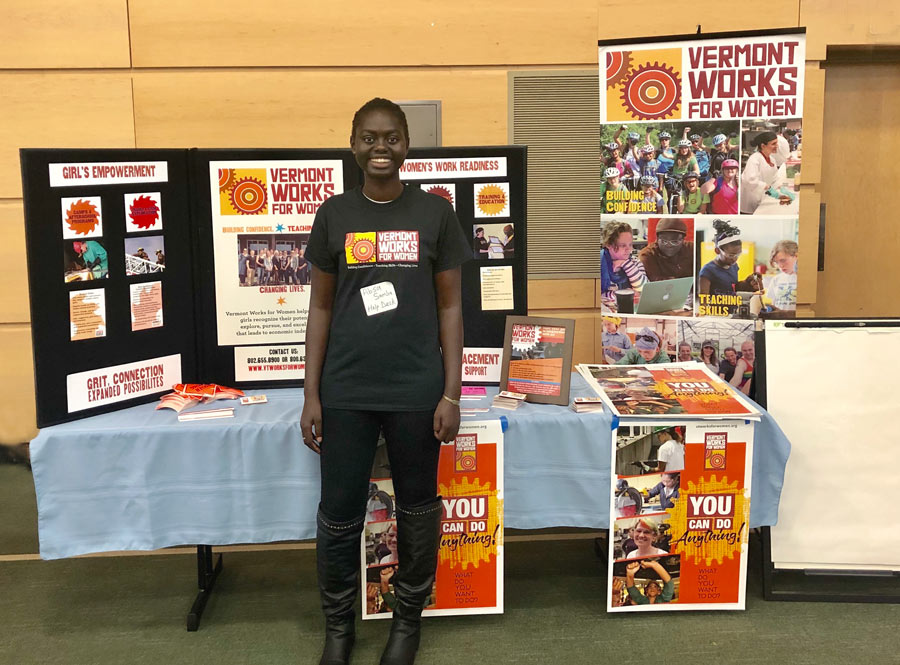 Upon graduation, Samba plans to continue her mission: "When I graduate, I want to work with women and girls in support programs that empower them and support their rights—especially their right to education. I am also excited to work on any issues that are geared towards promoting social justice for all."
It's clear that Samba has already accomplished her goal of making a difference in others' lives—but we also know that she's not going to stop now.