Degree Design Lab senior Olivia Sommerer will give the commencement address on behalf of the on-campus undergraduate Class of 2023 during Champlain College's 10 AM ceremony on Saturday, May 13.
Sommerer is graduating with a Bachelor of Science from the Degree Design Lab with concentrations in Communications, Innovation, and Social Justice and is originally from Jupiter, FL. Committed to helping others and our planet, Sommerer plans to make a difference around the world through the Peace Corps and aspires to be a college professor someday engaging the next generation of change makers.
Sommerer started out as a Communications major at Champlain and credits the Upside-Down Curriculum for helping her find her passion in interdisciplinary studies, which led her to the Degree Design Lab.
"I feel more prepared than ever for life after Champlain," says Sommerer. "Although having anxiety about the future is normal, I have gained so much confidence in my work, myself, and my abilities as a student and professional. I know I have amazing opportunities ahead of me. I have so many things I want to achieve and I have no doubt in my mind that I will make them all happen."
During her time at Champlain, Sommerer launched a wellbeing podcast, worked at the Howard Center in Burlington as a Living Skills Specialist for individuals with autism, volunteered for local mental health non-profit NAMI Vermont, worked at The Grind—Champlain's student-run open mic coffeehouse, and more.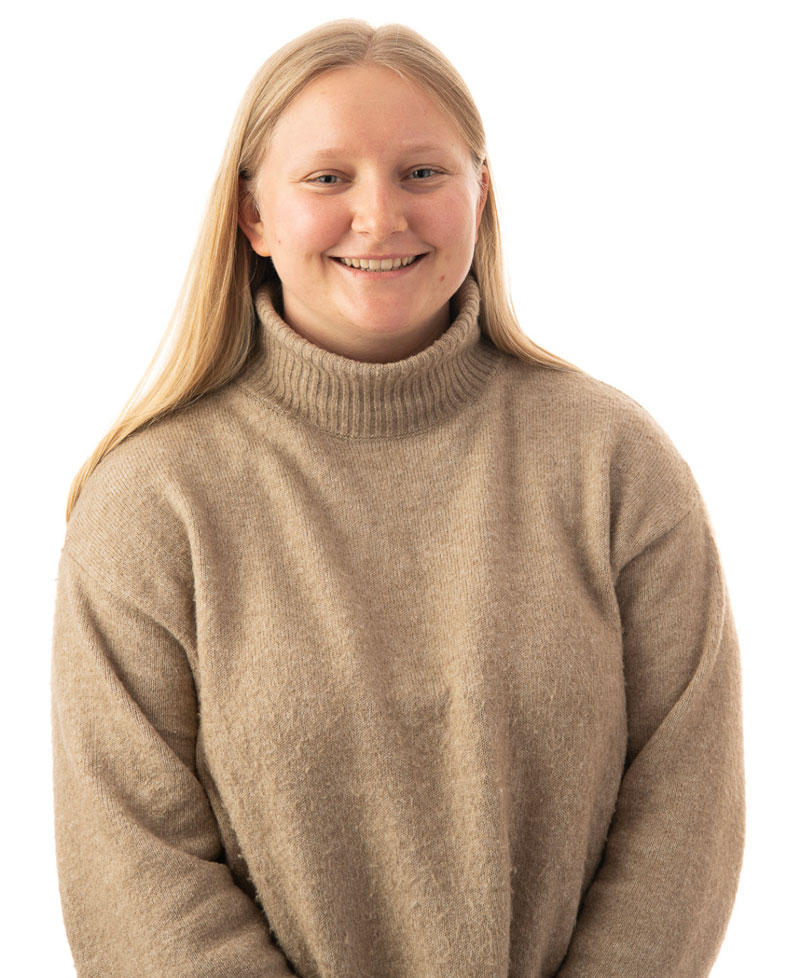 In summer 2022, Sommerer lived and worked in Bangkok, Thailand, as part of Champlain's Freeman Foundation Grant. She interned at Rapid Asia, a company that specializes in sustainable change in Asia and also does work with the United Nations.
Back here in Burlington, Sommerer touts the welcoming and inclusive environment of Champlain and the Queen City. Local entrepreneurs have played a big role in her networking, too.
"Living in Burlington—a very welcoming place and especially for young queer women—has given me many resources to thrive," says Sommerer. "As a professional and aspiring entrepreneur, the business women in Burlington I've connected with are so inspiring and have been great resources."
"I have met so many amazing people and made friendships that will last a lifetime," adds Sommerer. "I am more at peace and more confident than I ever thought was possible."
Olivia, we can't wait to see you accomplish great things and hear your commencement address during the 10 AM ceremony on Saturday, May 13! Congratulations on your graduation from Champlain College.