Journalist Garrett M. Graff will receive a Doctor of Humane Letters, honoris causa, from Champlain College and serve as the commencement speaker to Champlain College Online undergraduate and Master's students.
Commencement speaker Garrett M. Graff is recognized as one of the nation's most prolific and wide-ranging journalists and historians. He has spent nearly two decades covering politics, technology, and national security, and his award-winning work—including a half-dozen books on topics ranging from presidential history and the Cold War to 9/11 and cybersecurity, as well as dozens of magazine articles, essays, podcasts, and documentaries—uses history to explain the story of today, illuminating where we've been as a country and where we're headed as a world.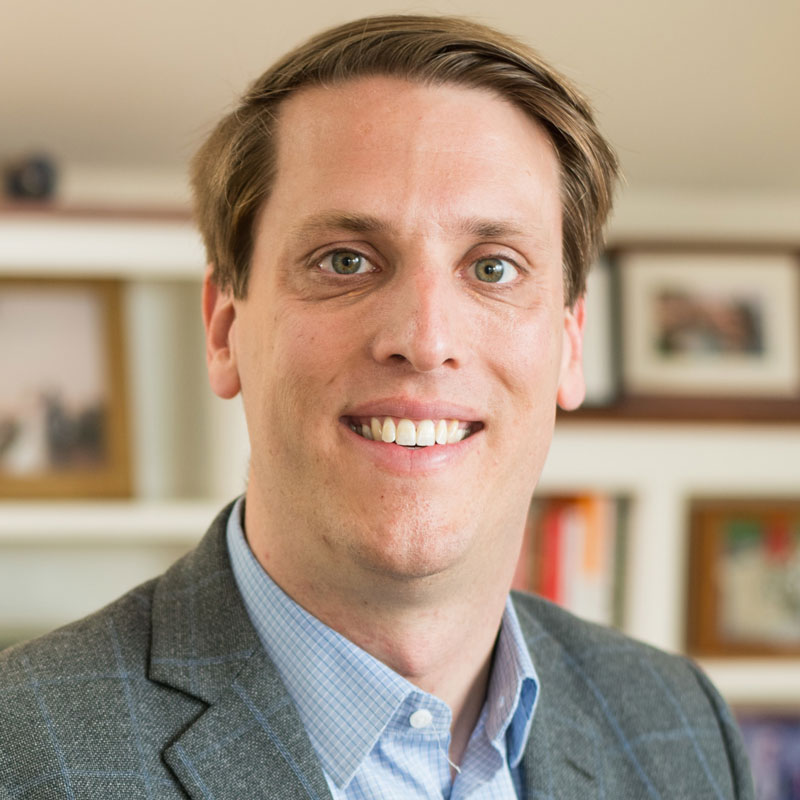 A current contributor to WIRED and CNN and director of the cyber initiatives at The Aspen Institute, he has written for publications from Esquire to Rolling Stone to the New York Times, and served as the editor of two of Washington's most prestigious magazines, Washingtonian (2009-2014)and POLITICO Magazine (2014-2015), which he helped lead to its first National Magazine Award, the industry's highest honor.
Graff's books include The Threat Matrix: Inside Robert Mueller's FBI and Raven Rock, about the government's Cold War Doomsday plans, as well as co-authoring Dawn of the Code War, tracing the global cybersecurity threat. Douglas Brinkley called his most recent book, Watergate: A New History, "dazzling" in the New York Times Book Review. Graff's previous book, The Only Plane in the Sky: An Oral History of 9/11, compiling the voices of 500 Americans as they experienced that tragic day, was a #1 national bestseller and was named the 2020 Audiobook of the Year.
A regular voice and analyst on NPR, PBS NewsHour, the History Channel, and elsewhere, he hosted "Long Shadow," a podcast series about the lingering questions of 9/11—a #1 Apple History podcast—and served as executive producer of "While the Rest of Us Die," a VICE TV series based on his book Raven Rock, among other multimedia, TV, and film projects.
He is the founding director of the Aspen Institute's cybersecurity and technology program, where he helped start the prestigious Aspen Cybersecurity Group, and has a long history as a new media pioneer. As the founding editor of mediaBistro.com's FishbowlDC, he was the first blogger admitted to cover a White House press briefing in 2005. A Vermont native and graduate of Harvard, he served as deputy press secretary on Howard Dean's presidential campaign and, beginning in 1997, was then-Governor Dean's first webmaster.
He taught at Georgetown University for seven years, including courses on journalism and technology, and has served on the boards of the Burlington Housing Authority, Vermont Public Radio, and the National Conference on Citizenship, a congressionally-chartered civic engagement group founded by Dwight Eisenhower and Harry Truman. Garrett lives in Vermont with his wife Katherine and their two children.
Find more information about 2022 commencement speakers at commencement.champlain.edu and stay up-to-date on the latest news from Champlain College here.