We may be located in different parts of the world, but we're celebrating the same, big milestone: Champlain College graduation. Tag #ChampGrad to see your friends, family, and Champlain community members through our social media tag wall!
You might be thinking, "What the heck is a social media tag wall?"
Well, it's essentially a webpage that pulls in everything you, and others around the world, post on Instagram feed and Twitter that includes the hashtag #ChampGrad. While we wish we could all connect in person, this is a great way to come together and see your fellow graduates and their families from afar! Check out the social wall here.
What Do I Post?
Now you might be wondering, "What on earth should I post so it shows up on this social wall?" Well, we've got some examples to get your creative juices flowing:
Photos of grads in their caps and gowns—bonus for using the props we sent in the mail to many of you! (More on those props here)
Photos of grads and family members celebrating
Well wishes from parents, family members, professors, staff, and more
On-campus undergraduate students: Post some of your favorite Champlain memories. Maybe you want to throw it back to Orientation, study abroad, that night you stayed up all night gaming with friends, or another memorable time
Online students: Share some photos of your school experience! Show us you with your family, friends, and other support systems who helped you achieve this outstanding accomplishment!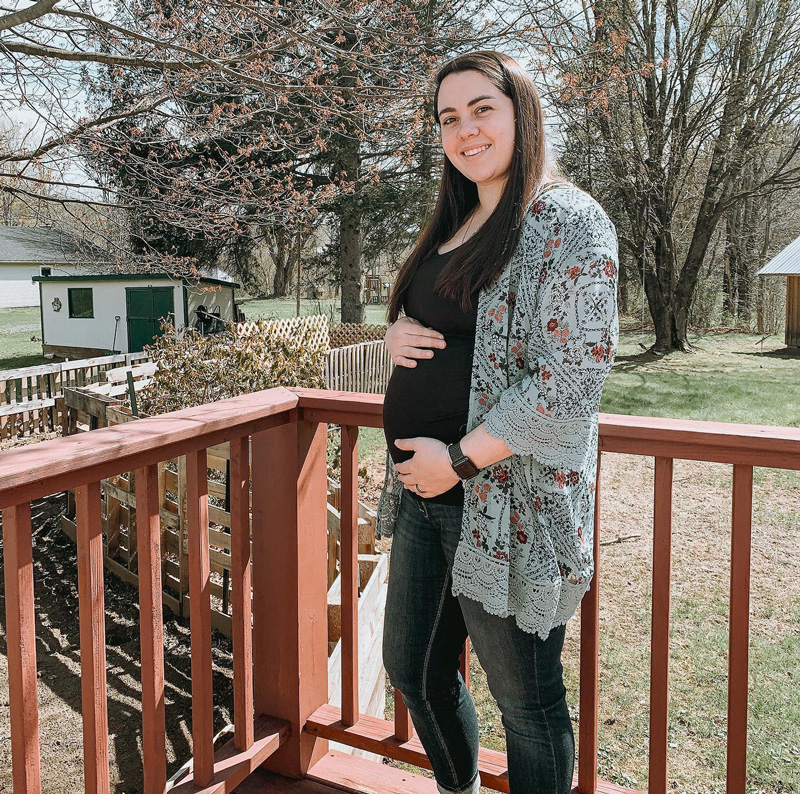 Students: Give a shoutout to someone who had a significant impact on your college journey: a family member, professor, academic advisor, etc.
Family: Have some childhood photos of your grad? Let's see them! (We can't promise your student won't be embarrassed, but it'll still be cute)
Show us where you are! Graduates and their families and friends will be celebrating this monumental moment all across the world. Give a sense of place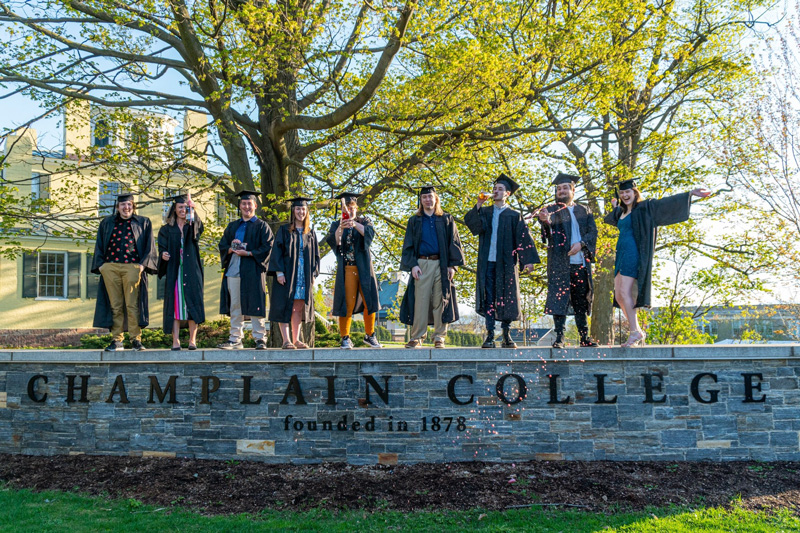 Your decorated grad cap
Document the monumental moments: tassel flip, cap throw, degree hand off, etc.
Toasting with sparkling apple juice or champagne
Who are you celebrating with virtually? Show us your friends, family, professors, advisors, and anyone else you're celebrating with remotely!
Where Do I Post?
The world of social media continues to grow and grow, with new platforms constantly popping up. Here's where you can post:
Why? Because these are the mechanisms the social wall supports. Unfortunately, if you post on your Instagram story or LinkedIn, the social wall will not pick up your post.
What if My Twitter, Instagram, and Facebook Accounts Are Private?
Good question. If your accounts are private, we won't be able to see the photos and videos you share using #ChampGrad. No worries, you can direct message us (yes, we are cordially inviting you to slide into our DMs) on Facebook, Instagram, or Twitter and we'll get your photos, videos, or quotes up on the social wall. Or, you can follow the guide below.
What if I Don't Have Social Media?
If you don't have Twitter, Facebook, or Insta, you can email your photos, videos, well wishes, and more to graduation@champlain.edu. We recommend you do this in the days leading up to virtual commencement, but we'll be monitoring this email on the day of graduation too, just in case.
We are so proud of you, and we can't wait to see how you celebrate this special day.