Champlain College's One Hundred and Forty-Second Commencement
Undergraduates & Master's Commencement Exercises
Saturday, the Ninth of May, Two Thousand Twenty, 3:00 PM EDT
Please make sure to join us for Part 1: the live Commencement Ceremony, before viewing Part 2: the Diploma Ceremonies (read by Academic Program).
---
NATIONAL ANTHEM
Led by Purposeful Dissonance
WELCOME FROM CAMPUS LEADERS
Dr. Laurie Quinn, Interim President
Mr. Charlie Kittredge, Chair, Champlain College Board of Trustees
Dr. Johnna Herrick-Phelps, Assistant Provost
CLASS OF 2020 STUDENT SPEAKERS
Otobong Michael Ukpong, '20, Computer Information Systems
CJ Peterson, '20, MBA
MESSAGE FROM THE PRESIDENT & CONFERRING OF HONORARY DEGREE
Dr. Laurie Quinn
ADDRESS TO GRADUATES
Ms. Jessica Mendoza
Doctor of Humane Letters, Honoris Causa
PRESENTATION OF CANDIDATES & CONFERRING OF DEGREES
Dr. Johnna Herrick-Phelps
Dr. Laurie Quinn
---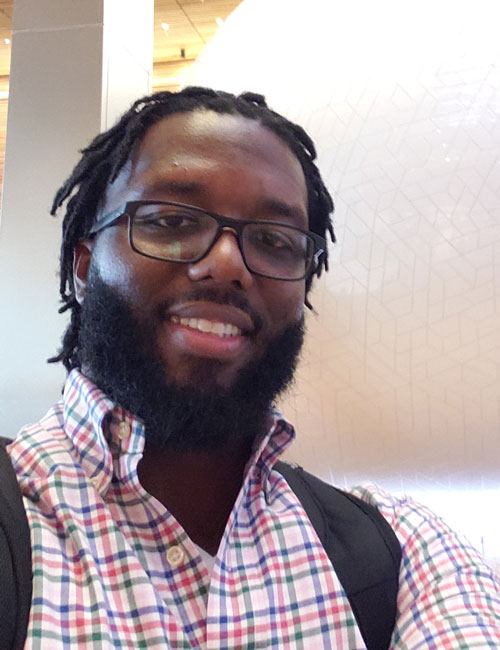 Student Speaker Otobong Michael Ukpong
In addition to graduating Summa Cum Laude, Otobong Michael Ukpong's position on the Dean's List in Fall 2019 is a clear testament to the effort he put into his education. "Embrace the experience," he urges future Champlain College Online students. "Come in with an open mind and become a sponge to all of the information you are taught. Extend your knowledge beyond a textbook, and look at things happening within the world around you. The path may be bumpy, but the goal is the same. If this was easy, everyone would do it." Read more about Otobong Michael Ukpong here.
---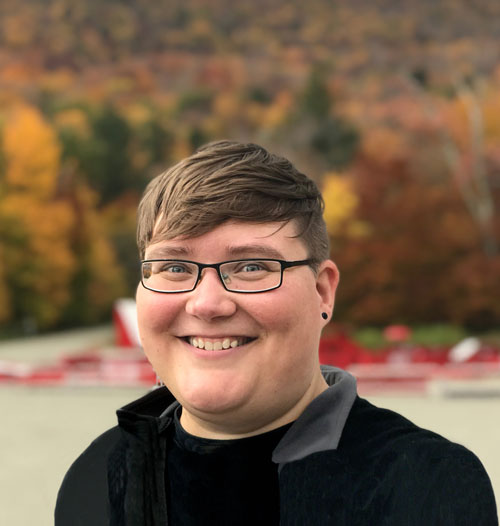 Student Speaker CJ Peterson
CJ Peterson chose Champlain College Online's MBA program because it aligned with her interests and provided a well-rounded education that would help her grow not only as an academic, but as a leader in the real world. "I have thoroughly enjoyed my MBA program; this program supported me in taking my career and learning to the next level through the development of enhanced leadership skills and business acumen. Ultimately, my degree and the skills I developed while at Champlain led to a significant promotion and expanded career opportunities. Even more importantly, it has provided me with tools to support my fellow citizens by promoting strong management and cybersecurity principles within my industry." Read more about CJ Peterson here.
---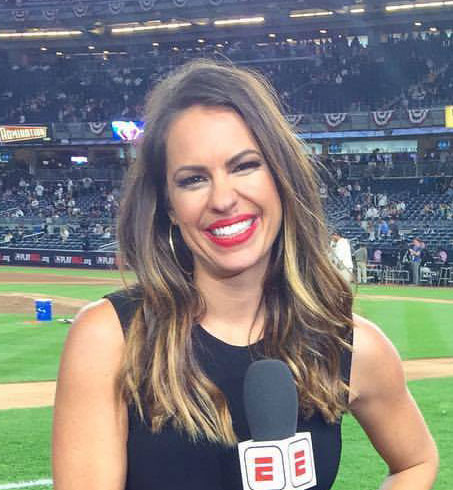 Honorary Degree Speaker Jessica Mendoza
Jessica Mendoza is a two-time Olympian and ESPN MLB analyst. She is described by TIME Magazine as "the glass-shattering baseball broadcaster who is the first woman, in any major American men's team sport, to serve as top color commentator for a national network."
One of the most notable softball players in the last decade, Mendoza was a four-time first team All-American while playing outfield at Stanford University. She led the team to their first Women's College World Series appearance and finished her college career with school records that are still held today. Read more about Jessica Mendoza here.
---
Please join us in congratulating the Class of 2020!
Candidates for Champlain College Online Undergraduate Degrees
Names of the candidates for Champlain College Online Undergraduate Degrees can be found at this link.
Candidates for Champlain College Online Master's Degrees
Names of the candidates for Champlain College Online Master's Degrees can be found at this link.
---
The History of Champlain College
Since its establishment in 1878, Champlain College has reinvented itself many times over, transforming its curricula in pursuit of its aim to provide an innovative, career-oriented education to serve the needs of students and employers. Along the way, Champlain's central values have remained based on distinctive excellence, sustainability, innovation, human touch, global engagement, and diversity and inclusion. Read more about Champlain's history here.