Champlain College's One Hundred and Forty-Second Commencement
Undergraduate Commencement Exercises
Saturday, the Ninth of May, Two Thousand Twenty, 12:00 PM EDT
Please make sure to join us for Part 1: the live Commencement Ceremony (outlined below), before viewing Part 2: the Divisional Diploma Ceremonies.
---
NATIONAL ANTHEM
Led by Purposeful Dissonance
WELCOME FROM CAMPUS LEADERS
Dr. Laurie Quinn, Interim President
Mr. Charlie Kittredge, Chair, Champlain College Board of Trustees
Dr. Catherine Morgan, Acting Provost
Dr. Eric Ronis, Assistant Dean, Division of Communications and Creative Media
CLASS OF 2020 STUDENT SPEAKER
Absa Samba, '20 // Social Work
MESSAGE FROM THE PRESIDENT & CONFERRING OF HONORARY DEGREE
Dr. Laurie Quinn
ADDRESS TO GRADUATES
Chief Don Stevens '91
Doctor of Humane Letters, Honoris Causa
PRESENTATION OF CANDIDATES & CONFERRING OF DEGREES
Champlain College Faculty and Academic Leadership
Dr. Laurie Quinn
---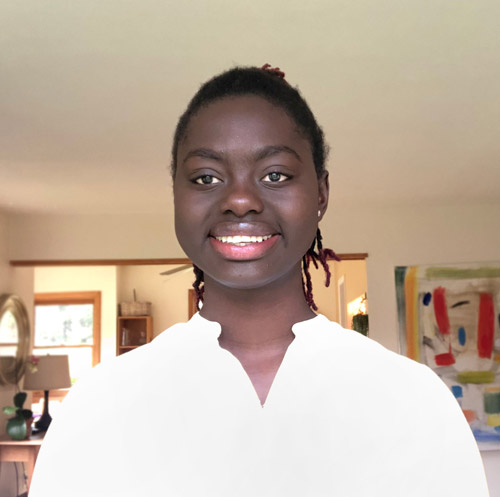 Student Speaker Absa Samba
An international Champlain student from The Gambia, Absa Samba is a highly principled and committed advocate for the advancement of women and minorities. During her four years at Champlain, Samba's interests and activities were incredibly wide-ranging, and included internships abroad and roles in the Student Government Association. Read more about Absa Samba here.
---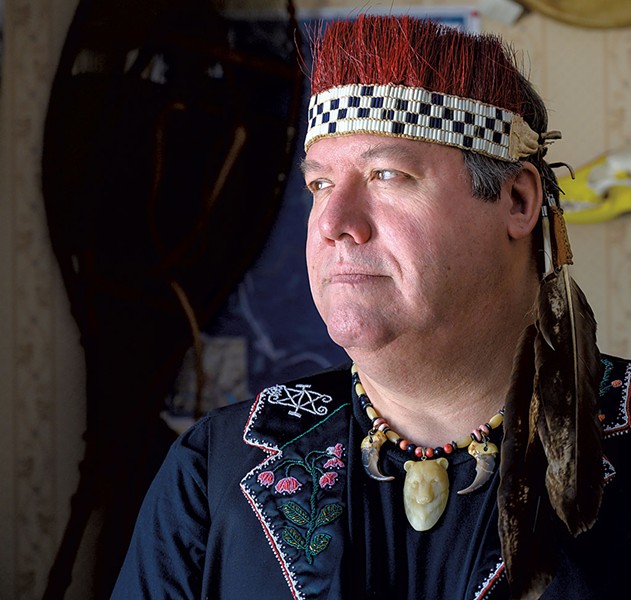 Honorary Degree Speaker Don Stevens
Don Stevens, Chief of the Nulhegan Band of the Coosuk-Abenaki Nation, is a respected and award-winning leader, activist, businessman, artisan, educator, environmentalist, writer, and lecturer. He has been instrumental in raising awareness of the rich heritage of the Abenaki and other native nations, and has been committed to engaging students and others in dialogue and education around the importance of history in our current understanding of identity and community. Read more about Chief Don Stevens here.
---
Candidates for Champlain College Undergraduate Degrees
Please join us in congratulating the Class of 2020! Names of the candidates for Champlain College Undergraduate Degrees can be found at this link.
---
The History of Champlain College
Since its establishment in 1878, Champlain College has reinvented itself many times over, transforming its curricula in pursuit of its aim to provide an innovative, career-oriented education to serve the needs of students and employers. Along the way, Champlain's central values have remained based on distinctive excellence, sustainability, innovation, human touch, global engagement, and diversity and inclusion. Read more about Champlain's history here.
---